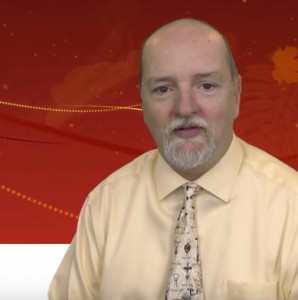 "Big Hair, Don't Care seems like an odd theme for a season," jokes Glema Center Director Brad Downall, "especially considering that I haven't had big hair in quite a while!" Downall explains, "The 1980's was a decade that is best remembered for outrageously big hairstyles but it also was the time period when our three Center Stage Acts made the world take notice of their talent.  38 Special entered the 80's with hit after hit, a young Marty Stuart hit the road with Johnny Cash, and celebrated choreographer Ronald K. Brown received his first commission from Alvin Ailey Dance Company. In addition, our summer musical is 9 to 5, based on the 1980 mega hit movie!"
The Center Stage Series, the Family Special, the MCC Singers and 9 to 5 The Musical will be set in our 1,018 seat auditorium, while the Chamber Music and Coffeehouse Series has the audience seated on the stage in an intimate setting.
The Center Stage lineup, sponsored by Old National Bank, The City of Madisonville, The Enduring Legacy of Mrs. Glema Mahr, Baptist Health Madisonville, Hopkins County Tourist & Convention Commission, and Watermark Toyota, includes Ronald K. Brown/Evidence – A Dance Company on Tuesday, February 27, country icon Marty Stuart and his Fabulous Superlatives on Friday, March 23, and the classic rock band 38 Special on Friday, April 20. The Glema's US Bank Family Special is sure to be a hit with budding ballerinas as Children's Center for Dance Education flies in their production of Peter Pan: the Ballet on April 13 at 7 p.m.
The Glema Mahr Chamber Music Series will welcome back flutist Jim Walker on March 10 and are thrilled to present Mirari Brass Quintet on Sunday, April 15 for an afternoon performance. The Hancock Bank & Trust Coffeehouse Series features the beautiful harmonies of the Secret Sisters on Thursday, February 22, and the outlandish comedy of Etta May on April 27.
Our Community Theatre Series brings you a dinner theatre production of Over the River and Through the Woods February 15-17, and will get you dancing in your seats next July 13-15 as we present 9 to 5 The Musical. For a truly Special Event our MCC Singers will be joined by very special guests, the Browne Sisters in A Night of Spirituals on Friday, May 11.
For additional information visit the Center's webpage www.glemacenter.org, or call 270-821-2787.
Season Packages go on sale Monday, December 11, 2017. Single Tickets sales for all performances start January 8, 2018.
Everything Ticket (all 11 shows at 30% off): $175, 6-10 performances (20% discount), 3-5 performances (10% discount)
Seniors – 10% discount; Students & Children under 12 – 25% discount unless higher discount for specific show
The Glema Mahr Center for the Arts is located on the campus of Madisonville Community College, 2000 College Drive, Madisonville, KY, 42431.